Company Overview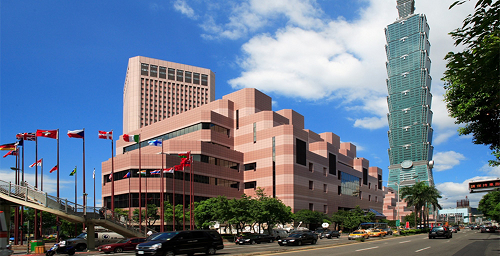 Q-BALANCER Company (德餘科技股份有限公司), your trusted SD-WAN partner, provides network solution that comes with rock-solid WAN connectivity, improved applications performance, and reduced complexities and cost.
The company, established in 2006, is a private company headquartered in Taipei, Taiwan. Our Q-Balancer solutions have been successfully deployed across thousands of customer sites in over 20 countries, and we are continuously evolving the technology to help our customers stay ahead in the future.
>  Mission
Since inception, our mission is to build the specialized and high-performance network solutions that provide enterprises with the power to maximize their strength and value.
>  Proposition
Enterprise-class performance and quality network solutions

A broad range of cost-effective network solutions

Quality services through cooperation with channel partners

>  Technology
Our technology delivers a variety of network services in physical, virtual and cloud locations, which can be acquired through perpetual licensing or yearly subscription rates. The technology includes Application-Aware Routing, Hybrid Multi-WAN Load Balancing, Inbound Access Load Balancing, VPN Bonding, QoS Bandwidth Management, Dynamic Overlay Routing, Firewalling, Reporting, etc. More will be released in the future.
>  Solutions
Q-Balancer solutions consists of:
Multi-WAN Enterprise Routers transform inexpensive broadband lines into an enterprise-grade WAN.

Multi-Cell Vehicle Routers are designed to provide reliable Internet connectivity for vehicles, and is able to withstand harsh environments such as vibrations, power surges, and extensive temperature range. The vehicle routers can operate for rolling stock and is compliant with EN50155, EN50121, and MIL-STD-810F vibration and shock resistance.
>  Market
We have been aiming at and successfully deployed our Q-Balancer solutions in several vertical markets, including enterprise, government, education, healthcare, finance, telecom, ISP, manufacturing, transportation, professional service, hospitality, media, etc.
>  Deployments
The deployments are mostly completed via cooperation with our channel partners.

They are completed based on features requested such as WAN failover & load balancing, inbound load balancing, site-to-site WAN bonding, VPN failover & Bonding, and QoS bandwidth management.