For a dual-data centers topology in active-standby mode, the primary data center traditionally replicates and sends information to the secondary data center, which remains inactive until a failure of the primary. The figure illustrates a typical hub and spoke topology with a single headend site.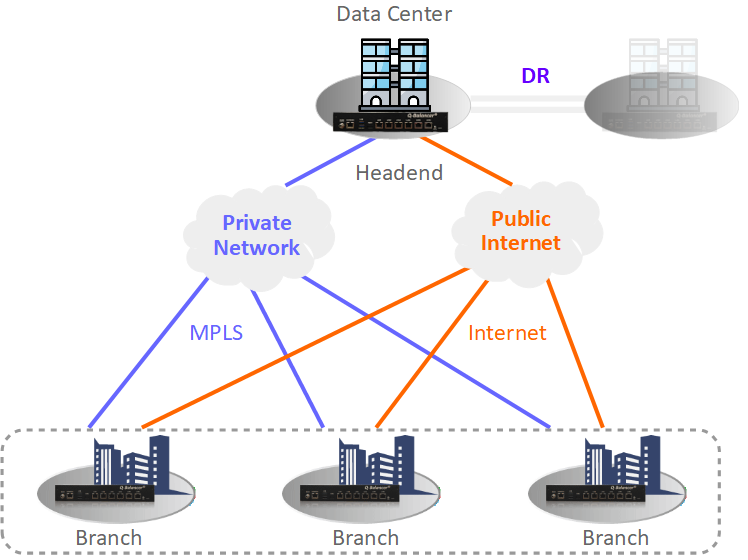 Typical Hub-and-spoke Network
Problems to be solved:
In the deployment illustrated, Q-Balancer ensures business continuity by providing WAN failover and load balancing across types of WAN links for branch networks. However, this does not help much in the event of unexpected data center downtime. In the event of any downtime or outage at the data center site, branch users will not be able to access the data center.
Solution: Data Center Redundancy
>  Deploy a secondary headend gateway as a secondary VPN concentrator at the secondary data data center.
>  Balance and failover traffic between branch networks and the active data center.
>  Direct traffic to the secondary data center in case the primary site failed.
>  Connect broadband connections and apply load balancing across the links for the traffic of data replication.
Multiple Headend Gateway for Multi-Data Center Network